There aren't many people who don't know what a skunk is. They are famous for their black and white striped fur and the smelly liquid they spray at anything they feel threatened by. Skunk species vary in size from about 15 to 37 in long and can weigh up to 18 lbs. They have bodies with short, muscular legs and long front claws for digging. Skunks are about the size of a small to medium dog.
Although the most common fur color is black and white, some skunks are brown or grey and a few are cream-colored. All skunks are striped, even from birth. They may have a single thick stripe across back and tail, two thinner stripes, or a series of white spots and broken stripes (in the case of the spotted skunk). Some also have stripes on their legs.
Skunks are omnivorous which means they eat plants and other animals like lizards, worms, frogs, snakes, birds, eggs, and sometimes field mice. They also commonly eat berries, roots, leaves, grasses, fungi and nuts.
In settled areas, skunks also seek garbage left by humans. Less often, skunks may be found acting as scavengers, eating bird and rodent carcasses left by cats or other animals. Pet owners, particularly those of cats, may experience a skunk finding its way into a garage or basement where pet food is kept. Skunks commonly dig holes in lawns in search of grubs and worms.
Skunks are one of the primary predators of the honeybee, relying on their thick fur to protect them from stings. The skunk scratches at the front of the beehive and eats the guard bees that come out to investigate. Mother skunks are known to teach this behavior to their young. In addition, in California, skunks dig up yellow-jacket (small hornet) nests in summer, after the compacted soil under oak trees dries out and cracks open, which allows the yellow-jackets to build their nests underground.[citation needed]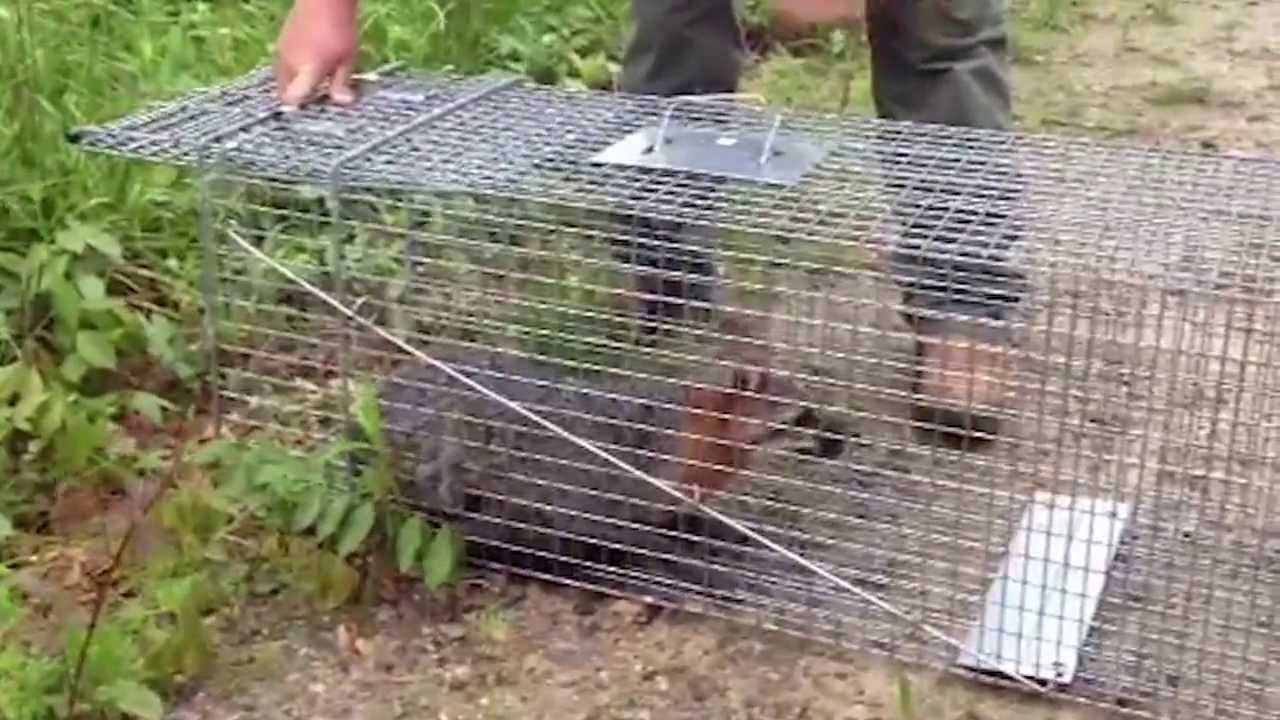 Skunk Trapping and Relocation
At Jarrod's Affordable Wildlife Eviction, we take great pride in trapping skunks alive and releasing them back to the wild unharmed. We use a suitably sized cage trap for capture and release is no more than 24 hrs. after trapping. Each skunk is checked over for injuries and disease before release into an uninhabited woodland far out into the country.
If you're looking for a free estimate or just need a question answered, fill out the form below.
"I WOULDN'T RECOMMEND ANYONE ELSE! So personable, so friendly and they get the work done. Jarred did our estimate. The price was very fair! Bobby did the service at our home! He was punctual and very educated on the pest we were searching to get rid of. haven't seen one since!!!!

"We love Jarrods Pest Control. Always willing to help and super fast.

"Miles and Daniella came out as soon as I called them in a panic because I found snakes under our back porch. They were so professional and made me feel at ease once they removed them. They set up a trap just in case there were any more in the hole under the porch. I highly recommend using them for all of your pest and wildlife removal needs. It's February and snakes are already out!"

"Such a great company and we have been customers for years! And a huge thank you to them for being a company sponsor to Phenix City Youth Baseball 11U All Stars!"

- Torrey - Smiths Station, Al

"They show up quickly and get the job done."
Jarrod's Pest Control and Exterminator Services In Georgia and Alabama
Columbus, Ga

Ft. Benning Ga.

Fortson, Ga.
La Grange Ga.

Hamilton, Ga.

Waverly Hall, Ga.
Smiths Station, Al.

Fort Mitchell, Al.

Opelika, Al.
Cussesta, Ga.

Phenix City, Al.

Eufaula, Al.